Business Philosophy & Quality Policy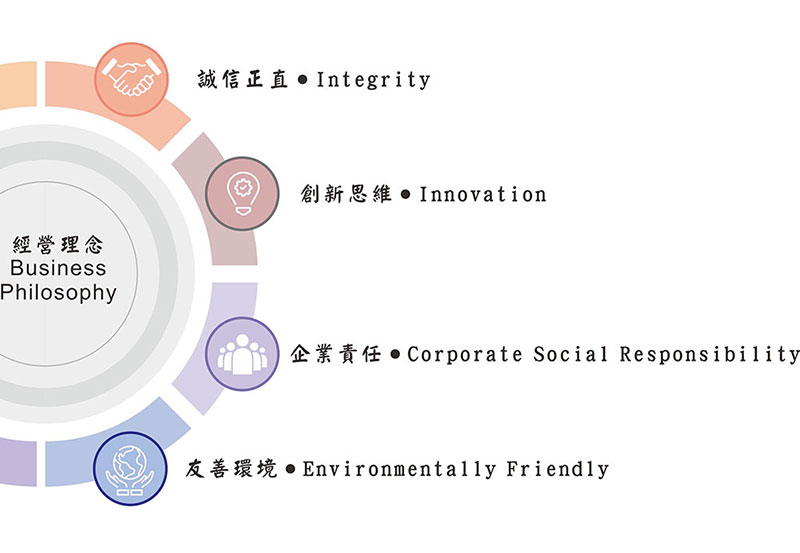 Business Philosophy
1. Integrity
In line with the principles of sincerity, transparency and openness, we will go all out to meet the customers ' requirements. We believe in the ability of every potential customer and never give up any opportunities. For suppliers, we adopt a fair and objective cooperation model to build a good relationship and get a partnership of mutual trust.
2. Innovation
The ever-changing and continuously innovate from the strategy, technology to manufacturing makes the company's operations move towards a farther, higher and better direction.
3. Corporate Social Responsibility
"Taken from the society., giving back to society." We implement the principles of good enterprise and fulfill the company's responsibilities and obligations.
4. Environmentally Friendly
a. Chan Long has good know-how of anti-rust paint. After 8 hours Salt spray test, the antirust effectiveness is comparable to the hard chromium's. In recent years, we have actively promoted saw blades without chromium plating for a friendly environment.
b. Recycling [mixed cutting fluid] goes with systematic treatment to fulfill the corporate sustainable environmental responsibility.
c. Exclusively designed equipment for heat convection, making the working environment airy and more comfortable.
Quality Policy
Speak with facts and data. Create a market with high quality.