Curved Tree Saw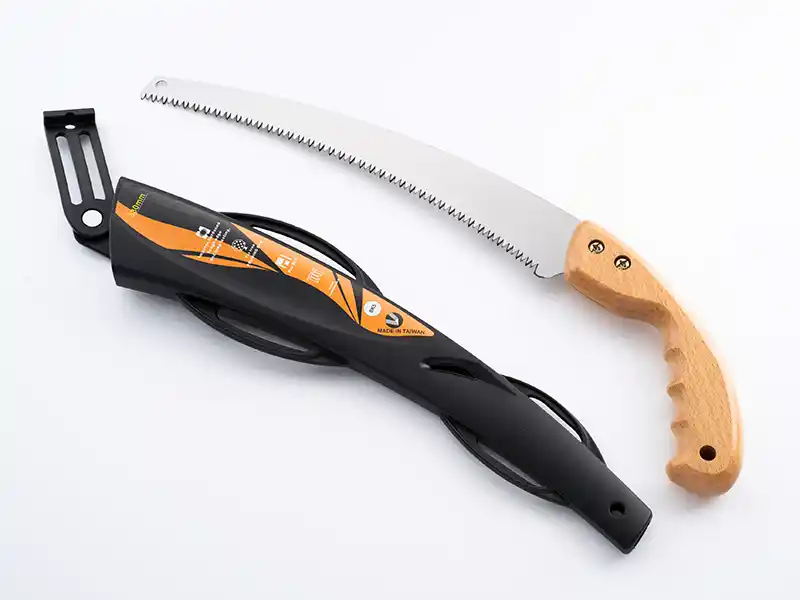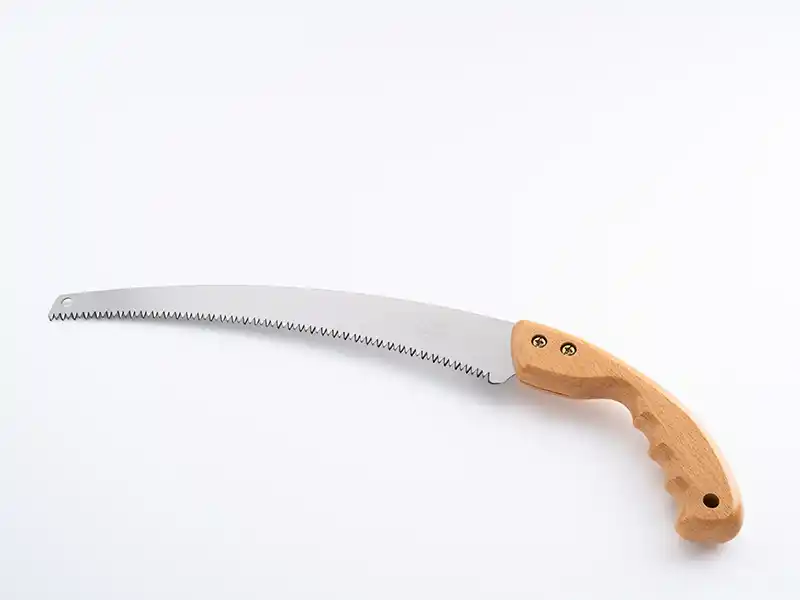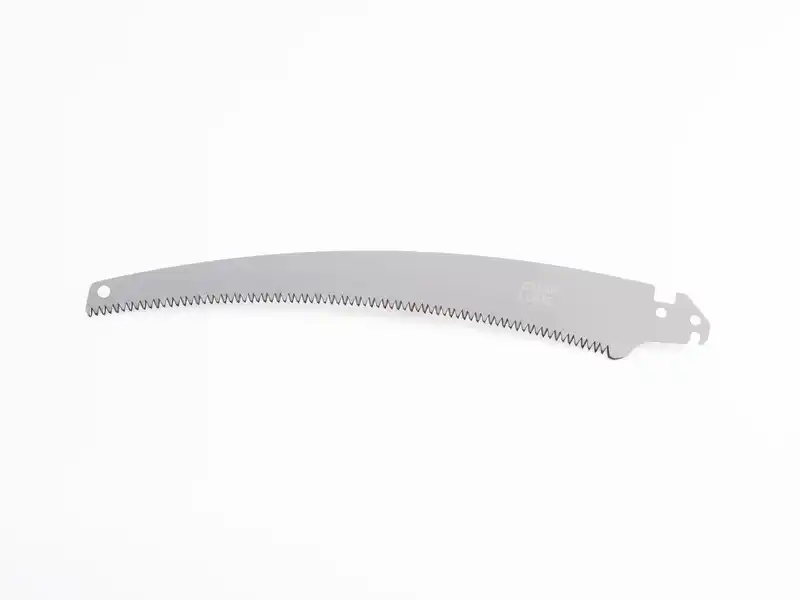 Model:RA-330B
Handle Material: Beech Wood

Product Applications: Trimming Thick Limbs / Breaking Down Large Trees / Gardening
Add to inquiry
Description
Precision in Motion: Curved Tree Saw by CHAN LONG
Explore the next level of precision with CHAN LONG's Curved Tree Saw. Our innovative design and manufacturing prowess converge in this specialized tool, delivering exceptional performance in curved tree cutting. The curved blade is crafted for optimal maneuverability around branches, ensuring a smooth and controlled cutting experience. CHAN LONG's Curved Tree Saw is the choice for arborists and tree care professionals seeking efficiency and accuracy in navigating the intricacies of curved tree pruning and shaping.
Navigating Nature's Contours: CHAN LONG's Curved Tree Saw
Immerse yourself in the artistry of tree care with CHAN LONG's Curved Tree Saw. Engineered for precision, this saw is designed to effortlessly navigate the contours of nature. The curved blade allows arborists and professionals to make precise cuts, enhancing the health and aesthetics of trees. CHAN LONG's commitment to excellence is evident in every aspect of this tool, providing users with a reliable and effective solution for curved tree pruning and maintenance.
Custom Solutions for Unique Needs: CHAN LONG's Curved Tree Saw and OEM/ODM Services
Beyond our standard offerings, CHAN LONG is dedicated to meeting unique needs through our Curved Tree Saw and customized OEM/ODM solutions. Tailor the Curved Tree Saw to your specific requirements, ensuring it aligns perfectly with your projects. Our OEM/ODM services provide a pathway to innovation, allowing you to create tools that reflect your brand and objectives. Choose CHAN LONG for precision in curved tree cutting and explore the possibilities of customization through our OEM and ODM solutions.
Specification
【RA-330B】
Full Length: 480mm
Teeth Per Inch: 7T
【RA-280B】
Full Length: 450mm
Teeth Per Inch: 7T
Customization
♦ Blade Length
♦ Saw Teeth(6T/7T)
♦ Handle Color
♦ Chrome Plated
♦ No Chrome Plated (Antirust Paint Only)