Foldable Hand Saw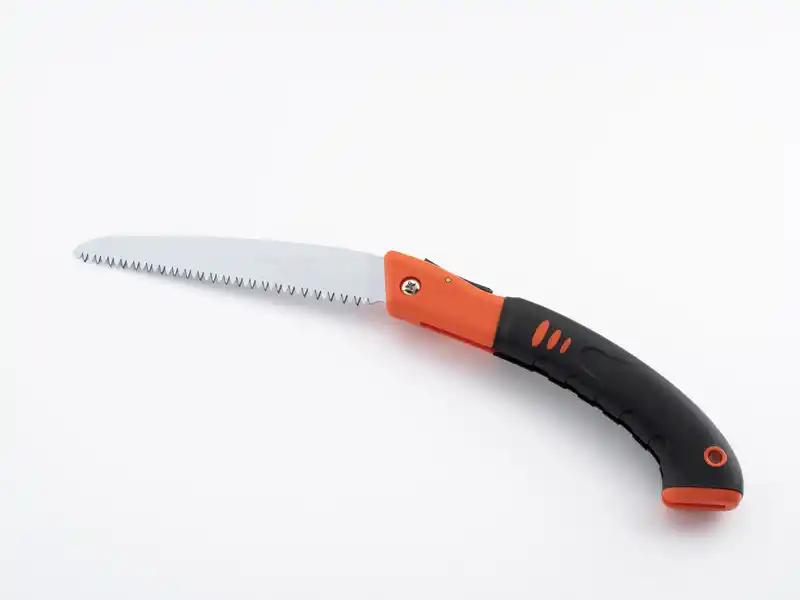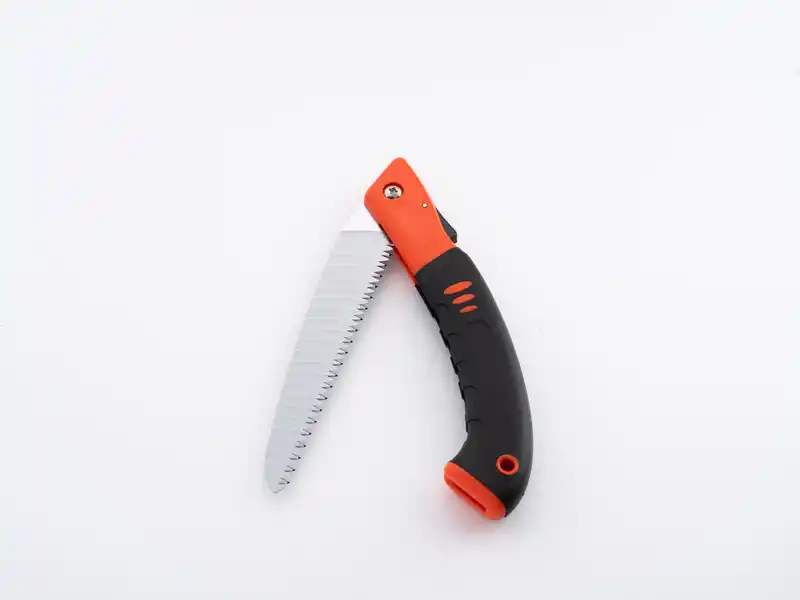 Model:KH-180
Handle Material: ABS & TPR

Product Applications: Sawing Firewood / Mountaineering / Camping /Pruning
Add to inquiry
Description
Quality Pull Saws for Diverse Outdoor Activities:
Introducing our Foldable Hand Saw, a testament to precision and durability. Engineered with an ABS & TPR handle, this saw guarantees exceptional quality for a range of outdoor tasks, from firewood cutting to mountaineering. Our blade's triple-angle grind ensures unparalleled cutting efficiency, enabling smoother and quicker cuts compared to traditional saws. With the convenience of two lockable blade positions, adjusting angles is effortless via the push-button mechanism. A must-have for outdoor enthusiasts seeking professional tools that don't compromise on performance.
Unveiling the KH-180 Model: Unmatched Excellence:
Embrace excellence with our KH-180 model. With a 180mm blade and 7 Teeth Per Inch (TPI), this saw is designed for optimum results. The 415mm full length offers ergonomic handling without compromising cutting power. Choose from various handle color options, including chrome-plated and antirust paint-only finishes. Whether you opt for a chrome-plated or grinding-enhanced blade, our Foldable Hand Saw promises the highest quality in every aspect.
Customized Solutions and Sample Requests:
At CHAN LONG ENTERPRISE, we pride ourselves on delivering premium tools at competitive prices. Our Foldable Hand Saw is no exception, offering remarkable quality that justifies its worth. As a global leader in manufacturing, we provide customized OEM and ODM solutions, ensuring your unique requirements are met with precision. We invite you to experience the superiority of our products by requesting samples. Discover the innovation and craftsmanship that set our saws apart in the industry.
Elevate your outdoor cutting experience with our Foldable Hand Saw. From camping adventures to pruning challenges, our saw stands ready, combining quality, versatility, and affordability. Contact us today to explore how our products can redefine your outdoor cutting endeavors.
Specification
【KH-180】
Blade Length: 180mm
Full Length: 415mm
Teeth Per Inch: 7T
Description
♦ Handle Color
♦ Chrome Plated
♦ No Chrome Plated (Antirust Paint Only)
♦ Grinding
♦ No Grinding