Folding Garden Saw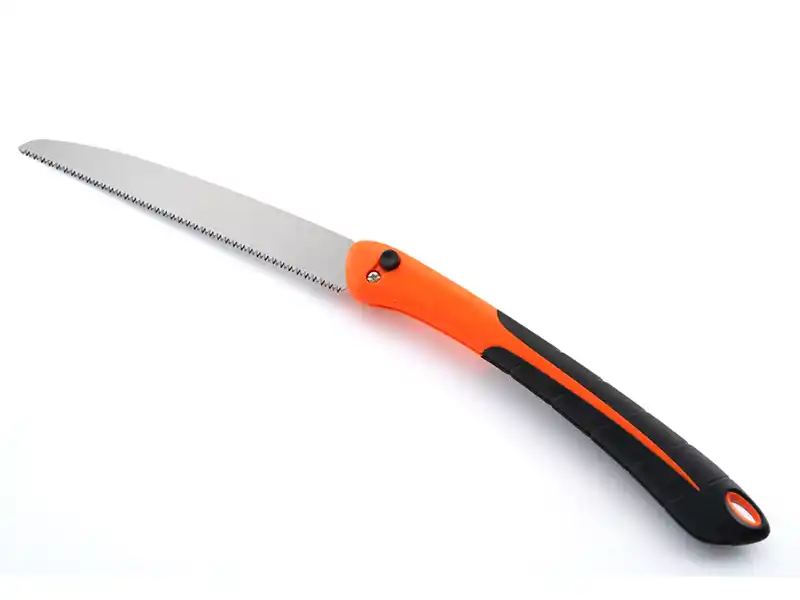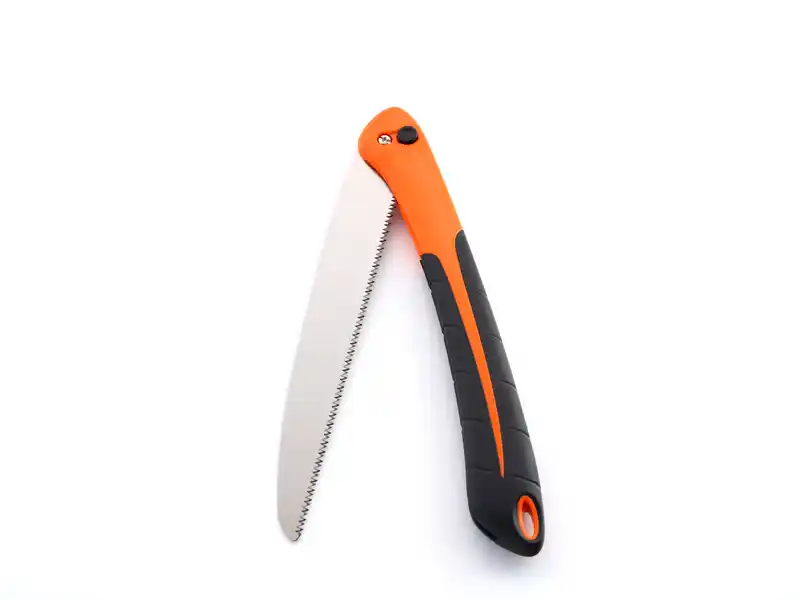 Model:TH-250
Handle Material: ABS & TPR

Product Applications: Gardening / Landscaping / Branches Trimming / Woodworking
Add to inquiry
Description
Premium Quality, Precise Performance: Elevate Your Tree Trimming Experience Experience the epitome of tree trimming excellence with CHAN LONG ENTERPRISE's Folding Garden Saw. Crafted with precision, our saw boasts an ABS & TPR handle that ensures a comfortable grip during extended usage. Designed for gardening, landscaping, branches trimming, and woodworking, this saw is your trusted companion for versatile outdoor tasks. The tree trimming hand saw's uniquely processed three-sided teeth guarantee seamless cutting, while post-impulse treatment enhances tooth strength and rapid sawing. Unleash your full potential with a saw that delivers unparalleled efficiency.
Tailored to Perfection: Customization That Sets Us Apart At CHAN LONG ENTERPRISE, we don't just offer products; we provide tailored solutions. Our Folding Garden Saw, available in TH-250, comes with a 250mm blade length, a total length of 550mm, and 9 teeth per inch (TPI). What truly sets us apart is our commitment to customization. Choose from a variety of options such as saw teeth configurations (9T/11T/16T/17T), handle colors, and finishing options including chrome plating or antirust paint. The option for grinding or no grinding further ensures a saw that matches your precise requirements. With our customizable approach, you have the power to optimize your tools for optimal performance.
Uncompromising Quality and Value: Your Quest Ends Here CHAN LONG ENTERPRISE is synonymous with uncompromising quality and exceptional value. Our Folding Garden Saw stands as a testament to our dedication to providing top-tier tools. While we offer competitive pricing, our focus remains on delivering products that exceed expectations in durability and precision. Our commitment to high standards ensures that every tool leaving our facility is a masterpiece. We invite you to experience the superiority of our products firsthand by requesting samples. Discover why global importers, buyers, distributors, and brands looking for OEMs choose CHAN LONG ENTERPRISE for their tree trimming hand saw needs. Reach out to us today and elevate your cutting experience!
Specification
【TH-250】
Blade Length: 250mm
Full Length: 550mm
Teeth Per Inch: 9T
Customization
♦ Saw Teeth (9T/11T/16T/17T)
♦ Handle Color
♦ Chrome Plated
♦ No Chrome Plated (Antirust Paint Only)
♦ Grinding
♦ No Grinding