Folding Hand Saw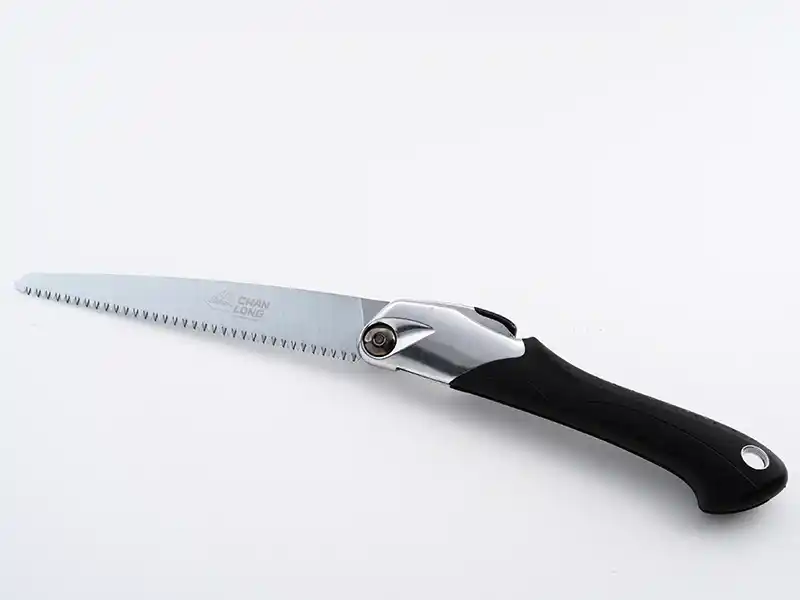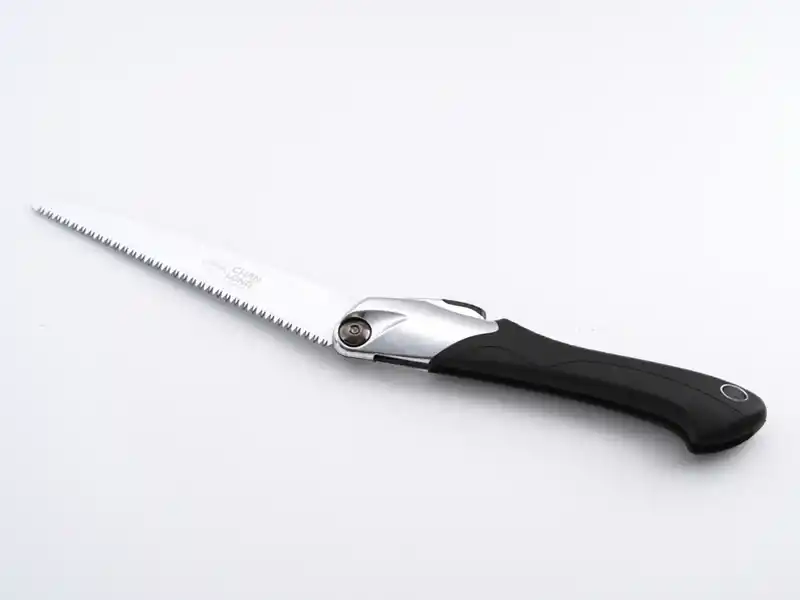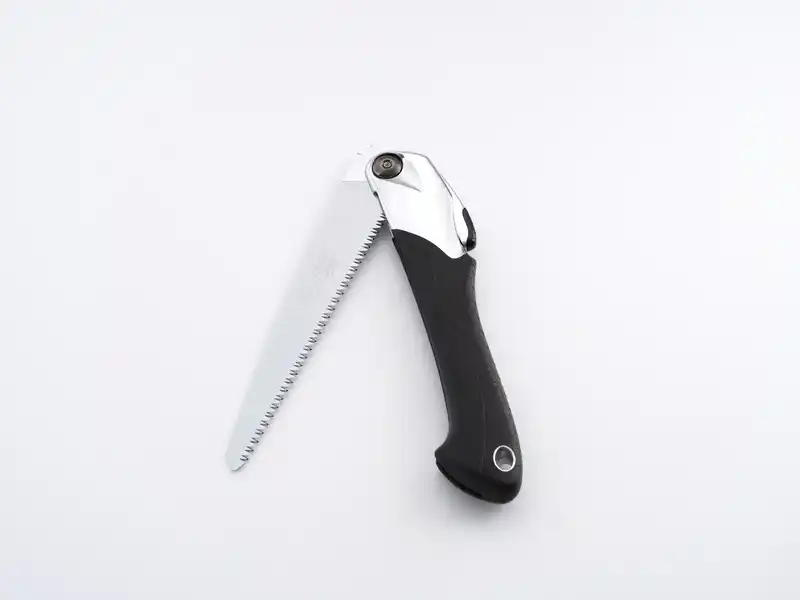 Model:AH-210AG
Handle Material: Aluminum & TPR

Product Applications: Pruning Fruit Trees / Branches / Cutting Wood / Lumber / Gardening
Add to inquiry
Description
Precision Cutting with 【AH-210AG】 Folding Hand Saw Discover the ultimate tool for precise cutting tasks with our 【AH-210AG】 folding hand saw. With a 210mm blade and 9 teeth per inch, this saw ensures efficient and clean cuts. Whether it's pruning fruit trees, cutting wood, or tackling gardening projects, our saw's quality stands out. Choose from variations like 7T/9T saw teeth and chrome-plated or anti-rust painted options to match your requirements.

Uncompromised Quality and Customization At CHAN LONG, we take pride in delivering top-notch products to global buyers. Our folding hand saws are designed with excellence in mind, offering chrome-plated or anti-rust painted finishes. The aluminum and TPR handle guarantees a comfortable grip for prolonged use. With options for grinding or no grinding, you can tailor the saw to your preferences. We provide customized OEM and ODM solutions to meet your specific needs.

Versatile Applications and Long-lasting Performance Our cheap folding saws redefine value by offering exceptional durability and cutting precision. Whether you're a distributor, importer, or buyer, you'll appreciate the high-quality craftsmanship of our saws. Prune fruit trees, cut branches, lumber, or engage in woodworking with confidence. CHAN LONG's folding hand saws guarantee longevity, ensuring you get the best return on your investment.
With CHAN LONG, you're not just getting a cheap folding saw – you're investing in a top-tier tool that's engineered for excellence. Experience the quality difference today.
Specification
【AH-210AG】
Blade Length: 210mm
Full Length: 455mm
Teeth Per Inch: 9T
Customization
♦ Saw Teeth (7T/9T)
♦ Handle Color
♦ Chrome Plated
♦ No Chrome Plated (Antirust Paint Only)
♦ Grinding
♦ No Grinding