Folding Pull Saw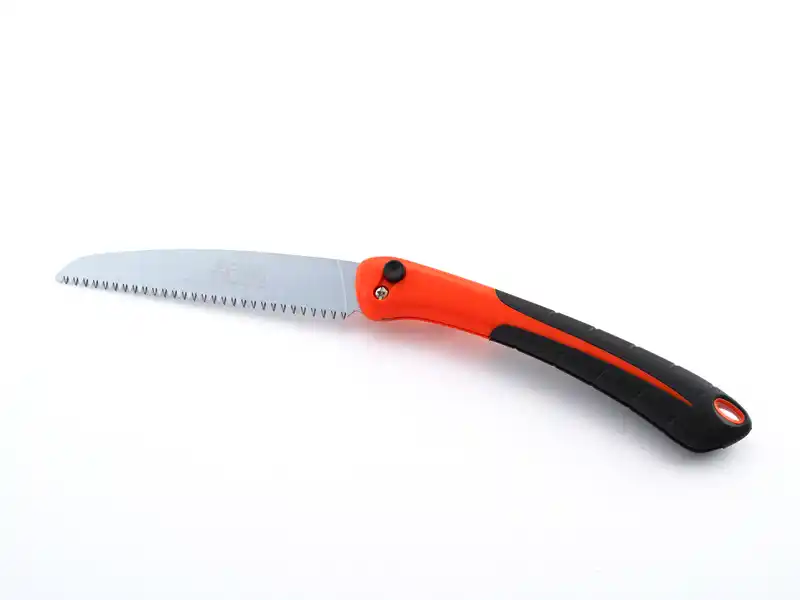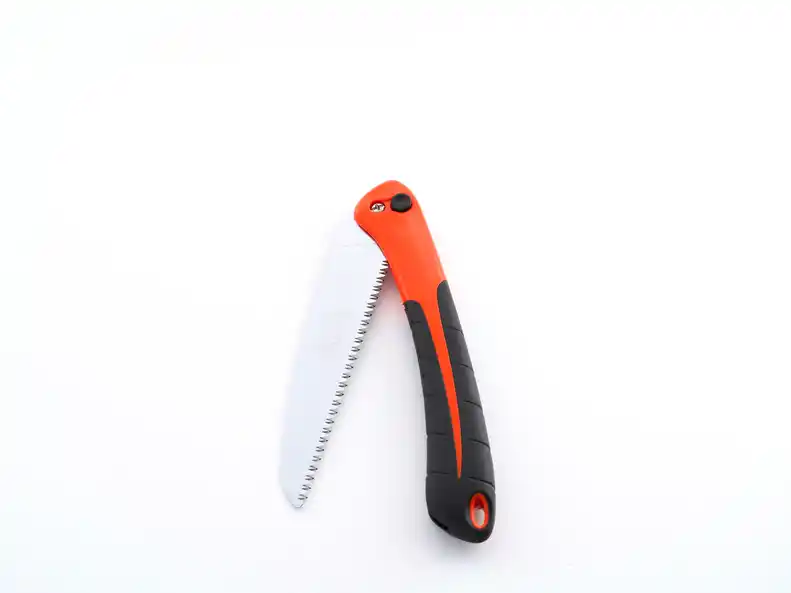 Model:TH-180
Handle Material: ABS & TPR

Product Applications: Trimming Thin Branches / Gardening / Landscaping / Cutting Wood
Add to inquiry
Description
Precision Pruning and Cutting Made Easy:
Introducing the Folding Pull Saw by CHAN LONG ENTERPRISE, your go-to solution for versatile cutting needs. Crafted with meticulous attention to detail, this portable hand saw is designed to excel in yard work, gardening, landscaping, and wood cutting. With its impulse-hardened teeth, it guarantees exceptional durability and razor-sharp performance, effortlessly delivering clean and precise cuts on both green and dry wood.
Tailored to Perfection:
Our TH-180 Folding Pull Saw stands out with its impeccable specifications:
Blade Length: 180mm
Full Length: 410mm
Teeth Per Inch: 9T
Customization for Your Unique Needs:
At CHAN LONG ENTERPRISE, we understand the significance of tailor-made tools. That's why we offer a range of customization options:
Handle Color: Choose from a spectrum of colors to match your brand identity.
Chrome Plating: Opt for the sleek elegance of chrome plating or go for the no-chrome option with antirust paint.
Grinding: Select grinding for enhanced precision or opt for no grinding. The choice is yours!
Uncompromising Quality and Affordability:
Our Folding Pull Saw is a testament to our commitment to quality. We take pride in offering products that not only meet but exceed expectations. Despite our unwavering quality standards, we maintain competitive prices, ensuring you get the best bang for your buck.
Sample Requests Welcome:
Experience the excellence firsthand by requesting samples from CHAN LONG ENTERPRISE. Discover why our Folding Pull Saw is trusted by importers, buyers, distributors, and global brands worldwide. Elevate your cutting experience with our high-performing, customizable saws. Contact us today to get started!
Specification
【TH-180】
Blade Length: 180mm
Full Length: 410mm
Teeth Per Inch: 9T
Customization
♦ Handle Color
♦ Chrome Plated
♦ No Chrome Plated (Antirust Paint Only)
♦ Grinding
♦ No Grinding