Japanese Wood Saw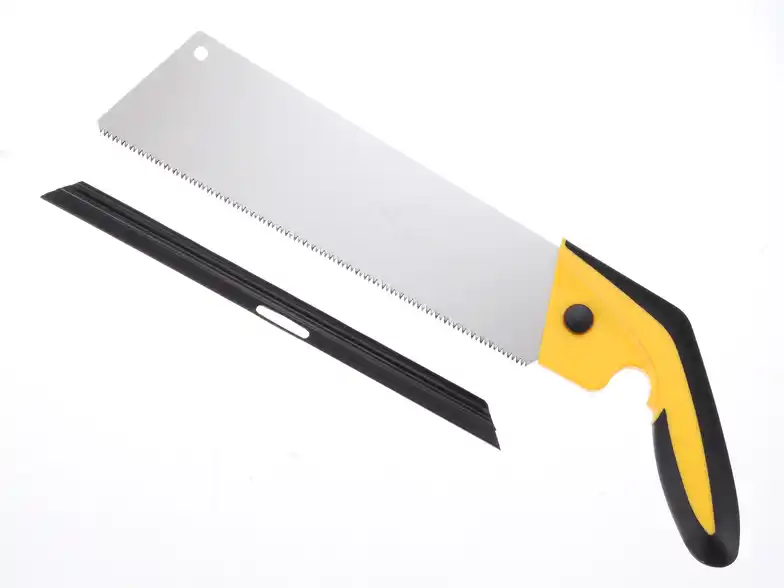 Model:CJ-300
Handle Material: ABS & TPR

Product Applications: Gardening / Thick Hardwoods / Tree Branches / Lumbers / Wood Studs
Add to inquiry
Description
Exquisite Craftsmanship: CHAN LONG's Japanese Wood Saw
Immerse yourself in the art of woodworking with CHAN LONG's Japanese Wood Saw. Meticulously designed and crafted, our Japanese wood saw combines traditional Japanese precision with modern innovation. Experience the ease and beauty of cutting with a tool that reflects the essence of Japanese craftsmanship. Elevate your woodworking projects with the reliability and artful design of CHAN LONG.
Precision in Every Stroke: CHAN LONG's Japanese Wood Saw
CHAN LONG presents the epitome of woodworking tools – our Japanese Wood Saw. Engineered for precision and durability, our Japanese wood saw enhances your woodworking projects with every stroke. The traditional Japanese design ensures a seamless cutting experience, allowing you to achieve intricate details with ease. Trust CHAN LONG for a Japanese Wood Saw that sets the standard for quality and performance.
Custom Solutions for Your Woodworking Needs
CHAN LONG not only provides exceptional Japanese Wood Saws but also offers customized solutions through our OEM and ODM services. Collaborate with our experienced team to create saws that meet your specific woodworking requirements. Choose CHAN LONG for a personalized woodworking solution that goes beyond industry standards. Elevate your woodworking tasks with our precision and tailored solutions.
Specification
【CJ-300】
Blade Length: 300mm
Full Length: 450mm
Teeth Per Inch: 9T
Customization
♦ Saw Teeth (7T/9T/11T/16T)
♦ Handle Color
♦ Chrome Plated
♦ No Chrome Plated (Antirust Paint Only)