Japanese Woodworking Saw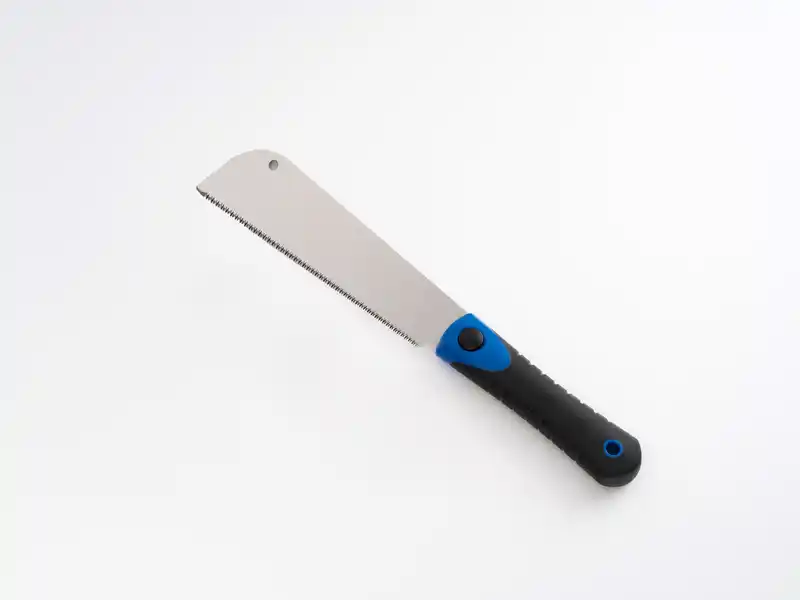 Model:ML-180
Handle Material: ABS & TPR

Product Applications: Fine Cutting / Tenon / Woodworking DIY
Add to inquiry
Description
1. Superior Craftsmanship for Precision Experience the pinnacle of woodworking excellence with CHAN LONG's Japanese Pull Saw. Crafted with precision and care, our saws feature a blade made from SK5 Japanese carbon steel, ensuring remarkable hardness and longevity. The finely designed teeth allow effortless cutting on the pull stroke, providing utmost control over your woodworking projects.
2. Unmatched Flexibility and Efficiency Our pull saw stands out with its flexible performance and versatile applications. Whether it's fine cutting, tenon joinery, or woodworking DIY, our saw delivers exceptional results. The ABS & TPR handle guarantees a comfortable grip and easy blade removal, enabling swift blade changes when needed. Count on CHAN LONG's pull saw for efficient and accurate cuts every time.
3. Tailored Solutions for Woodworking Success At CHAN LONG, we take pride in offering customized OEM and ODM solutions to cater to the diverse needs of our global customers. Importers, distributors, and woodworking enthusiasts worldwide trust us for the highest quality pull saws. The ML-180 model, with a 180mm blade, 9 teeth per inch, and an overall length of 340mm, exemplifies our commitment to excellence.
Elevate your woodworking endeavors with CHAN LONG's exceptional Japanese woodworking saws. Our dedication to quality, precision, and customized solutions sets us apart in the industry. Experience the difference today.
Specification
【ML-180】
Blade Length: 180mm
Full Length: 340mm
Teeth Per Inch: 9T
Customization
♦ Saw Teeth
♦ Handle Color